---
Panorama Tower is a luxury mixed use residential development located in Miami. Standing at 84 storeys tall, on a 19-storey podium, Panorama is the tallest building in the area and boasts a stunning view of the skyline. The exterior is characterized by a sleek glass façade, protruding balconies and a uniquely shaped podium. of the tower on their official Panorama YouTube channel.
Pro-Bel Technical Solution
The roofs at levels 84, 48 and 19 extend outwards, creating recessed facades benieth the overhangs at various levels. For this circumstance, we designed a system that consisted of a custom monorail system for window washing and suspended maintenance. There are two monorail tracks servicing the building: an enclosed track around the perimeter at the main roof and a track at level 18 servicing the northwestern façade of the podium. A simple cast in place recessed / flush mounted wall anchor system provides façade access to the remaining sections of the podium; and vertical flush mounted rigging sleeves at various overhanging balcony levels provide to the soffit anchors and for access to the recessed façade / windows beneeth. Fall protection anchors are installed at the main roof at the monorail access points. points. The façade consists of cast-in-place interm­­ittent stabilization anchors (ISA's) supplied by Pro-Bel.
---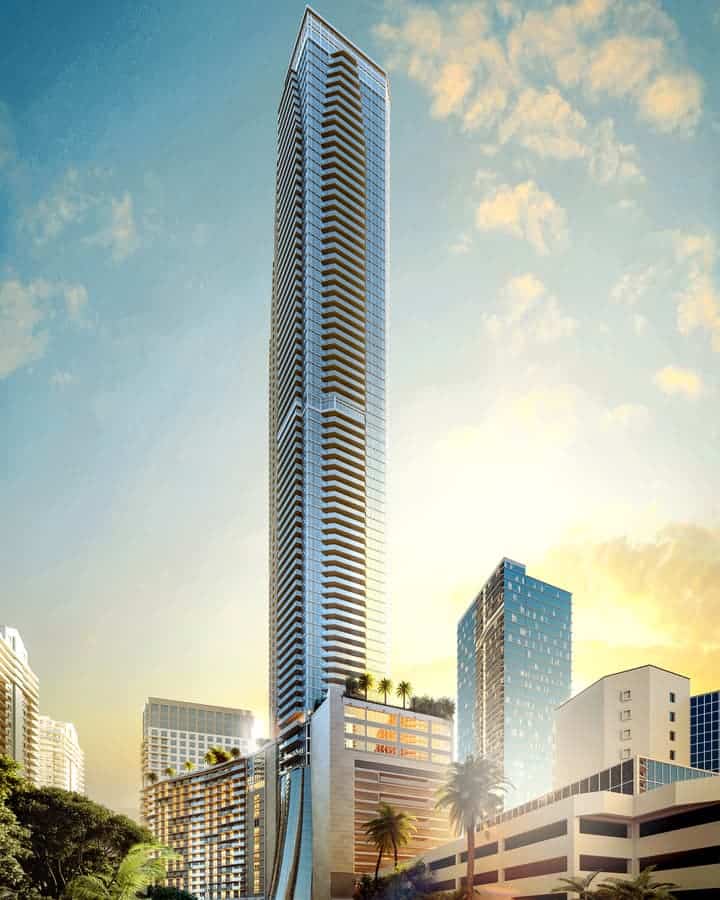 ---
Related Equipment
---
additional project profiles
---