---
The Children's Hospital of Philadelphia built the Buerger Center as part of their larger initiative to create space for more clinical operations and research initiatives. Planned for further expansion in the future, the Buerger Center currently houses pediatric outpatient services and a parking garage. The building itself is an impressive example of modern design. The exterior is characterized by a primary color palette and a curvilinear, asymmetrical façade. Each slightly different in shape, the stacked levels create overhangs.
Pro-Bel Technical Solution
We designed monorail systems to service the multiple curving overhangs created by the beautifly unique geometry of the building. The Monorail tracks on the undersides of levels 10 through 13 provide access to the windows below; facilitiating both vertical and horizontal movement in these recessed façade areas. Horizontal Lifeline Systems provide fall protection in narrow fall hazard zones (restrictive areas) on levels 2, 10 and 12. The main roof is fitted with a combination davit and safety roof anchor system that providing façade access for window washing and maintenance to the facades that are not recessed below the curved overhanging façade.
---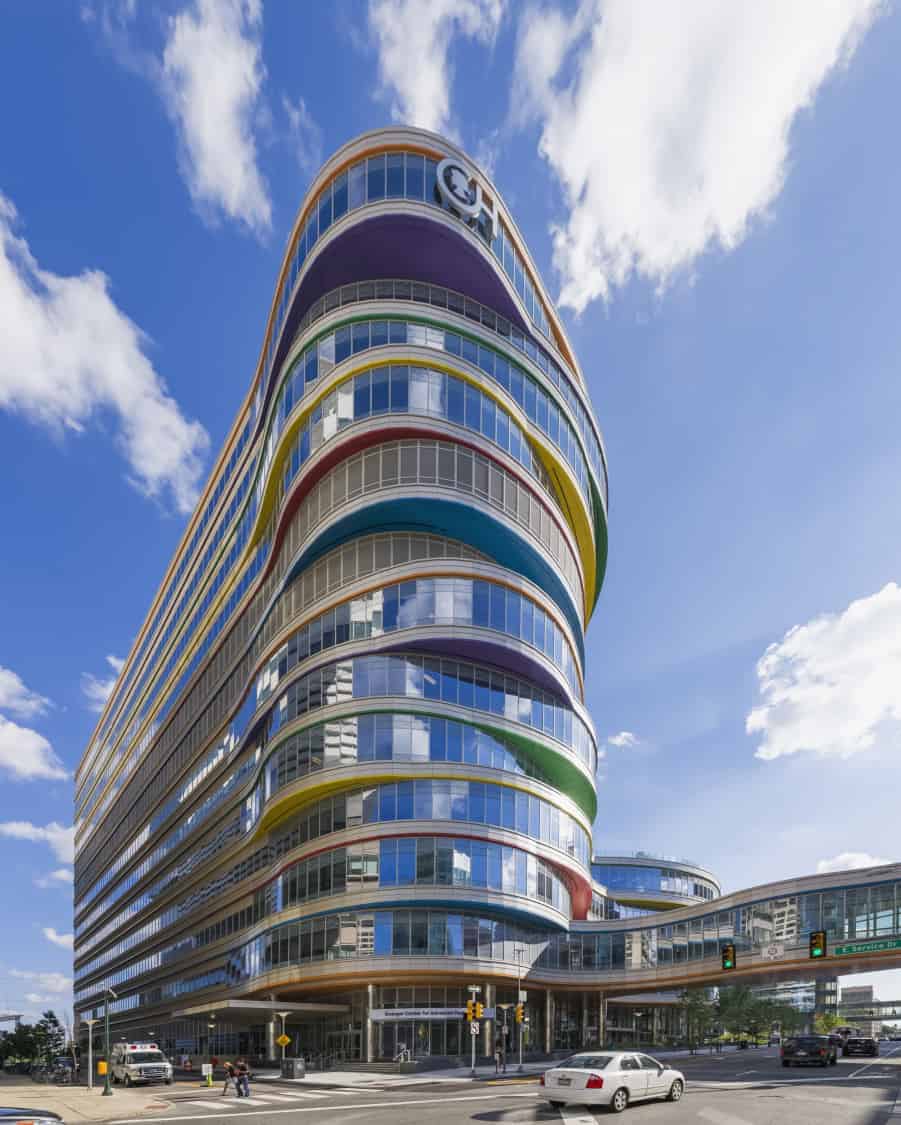 ---
Related Equipment
---
additional project profiles