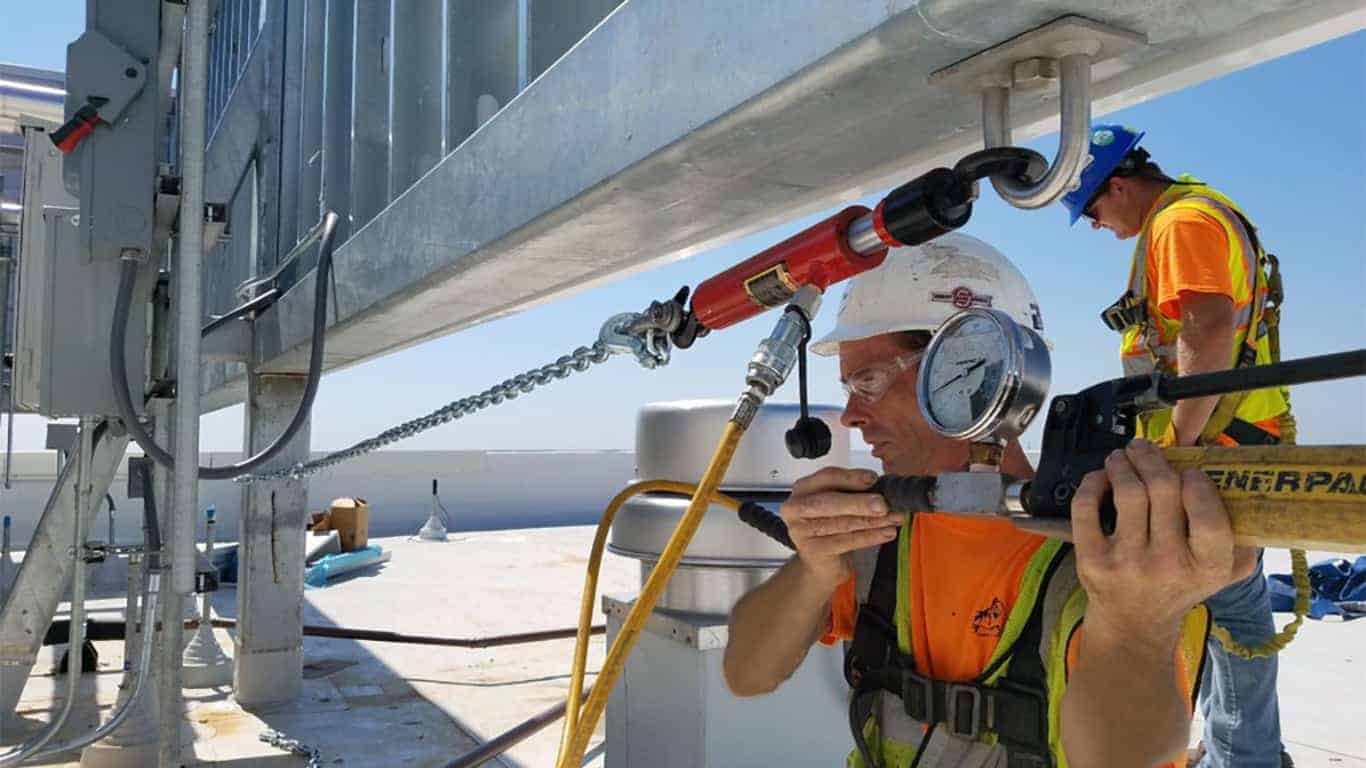 ---
WE PROVIDE engineer approved load testing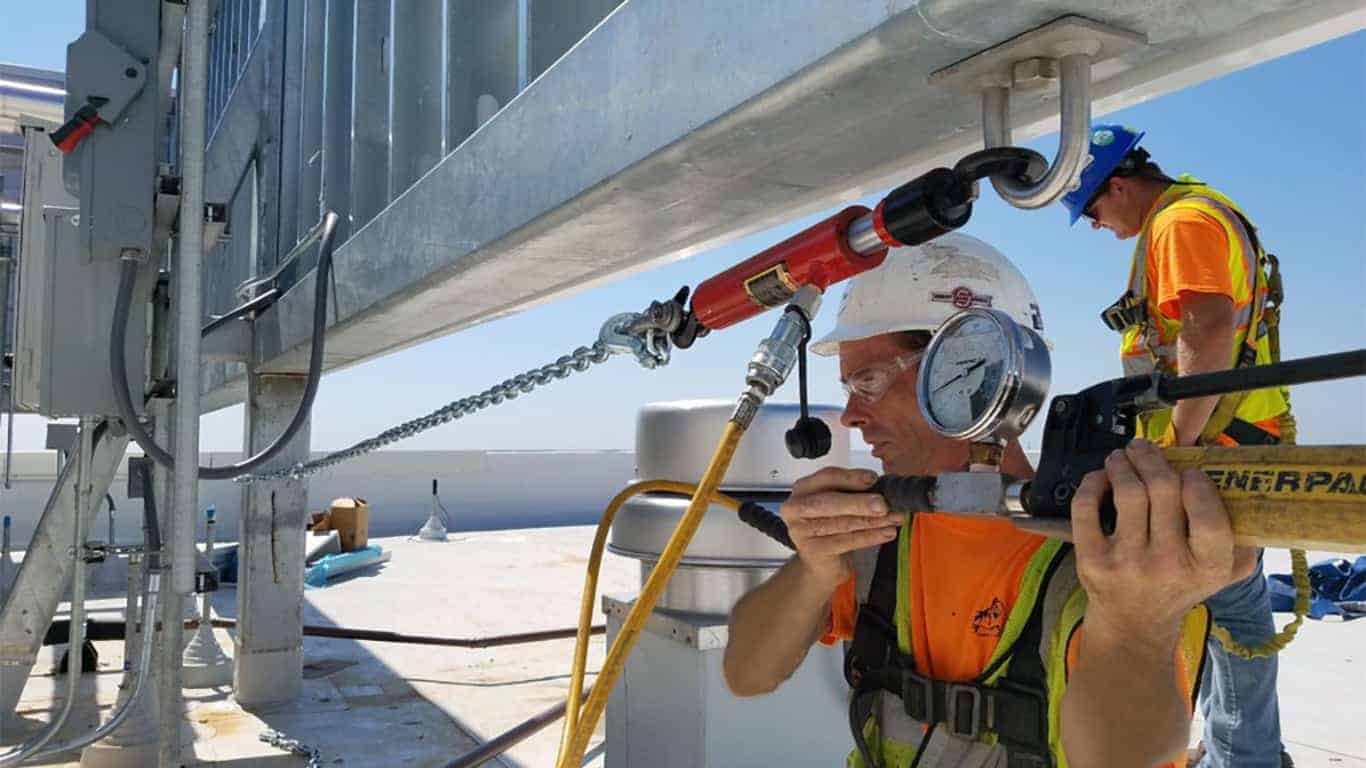 WE PROVIDE engineer approved load testing
---
Testing must be completed in coordination with manufacturer's requirements and as prescribed by, and under the direction and supervision of a professional engineer. Test results are to be documented with an engineer approved report (stamped, signed, and dated) and should be kept on file in equipment log books located on site. Any anchors that are deemed unacceptable for safe use must not be used until corrective action is taken.
Testing and Certification of Adhesive Anchorage Fasteners
Fall protection systems incorporating epoxy adhesive anchor bolts e.g. U-bar anchors, davit bases or other equipment shall have 100% of the anchors load tested at intervals not exceeding 5 years. This is due to the nature of this concealed fastening which is typically done from above on the roof (or exterior walls) when securing anchors to concrete roof slabs or walls.
Load testing of epoxy adhesive fasteners shall be witnessed, and documented by a professional engineer, or a qualified person under the supervision of a professional engineer.
Note: In the United States – Anchors for RDS Require Load Testing:
Following initial installation and before first use and at intervals of 10 years thereafter for re-certification
Every 5 years when anchor is secured to structure with adhesive fasteners.
And, during the production process of engineered roof plan drawing's for certification.