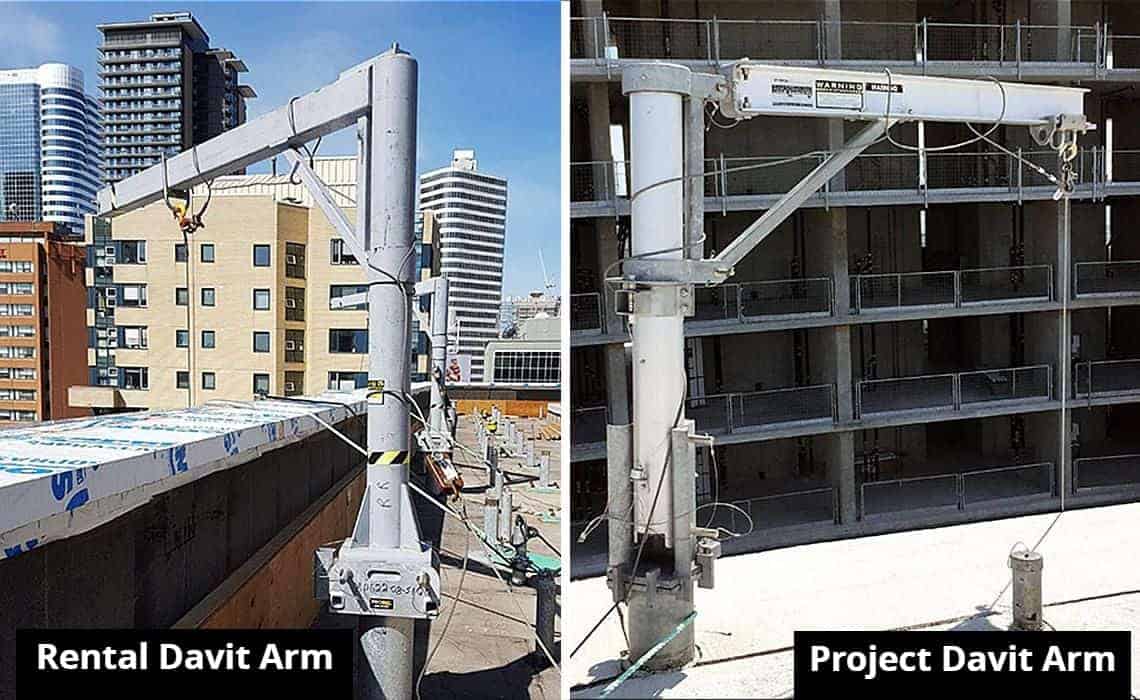 WE PROVIDE RENTAL DAVIT ARMS SPECIFICALLY MADE FOR CONSTRUCTION USE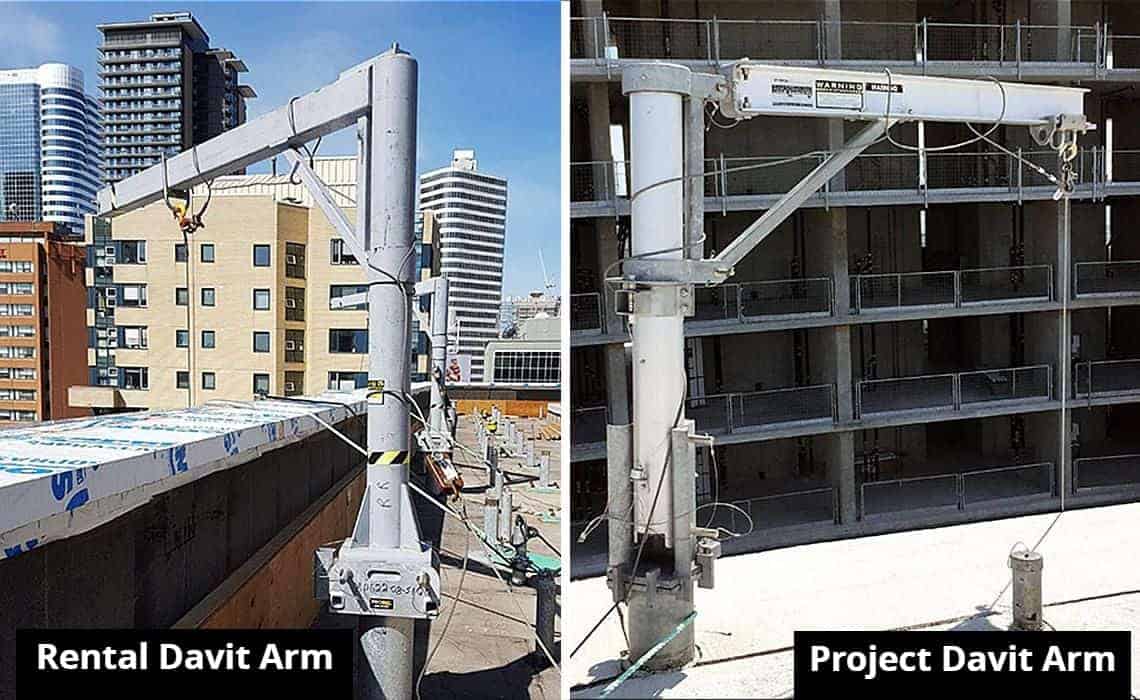 WE PROVIDE RENTAL DAVIT ARMS SPECIFICALLY MADE FOR CONSTRUCTION USE
---
Davit arm systems are available for rental and are ready to use in a number of models, made to suit on-site needs. With options to choose from you can be certain that the machines you choose can get the job done effectively. Sometimes a mobile base is a far more practical option, in other situations though, a fixed base gives you added benefits that can mean more efficient work. A certain combination of elements in setup is required to limit the fall depth of the system, while work operating on a more horizontal plane can use a wider range of compositions and designs to finish the tasks at hand. Read on to find out the uses for this system and why you might need them on site.
Moveable Base
The mast and extending element of the system are attached to a base and extend outwards. A tripod setup ensures the most stable, and not to mention, the safest situation as it allows for a much wider spread of weight and pressure. However, sometimes this design in a tripod formation is not possible due to the location or ground stability of the space. In these situations, a moveable, U-shaped base is far more preferable as it allows for mobility as well as stability, being suited to a number of terrain types. A mobile base is sturdy while giving you a lot of flexibility to place it in the best spot and find the most ideal orientation, as well as quickly move to ensure efficient work is taking place. A fixed base is used when there is no room for a completely mobile system. The basis is one system that you always combine with the most suitable fixed base to ensure that you can get the job done right This makes it easy to put the right fall protection together for different work situations. Fixed bases for a system are available in various designs, including floor mounts, recessed floor mounts, and wall mounts.
Horizontal Applications
Davit systems are suitable for descending into narrow spaces but are also ideal in use when you need to secure horizontal access to an area. These are also ideal to install fall protection for workers hanging horizontally above a manhole while working. If a horizontal evacuation is necessary, swivelling masts with removable clamps attached are well suited for horizontal work or rescue operations that can occur in a number of situations. There are also masts for rent that you attach to an anchor point in the ceiling or in the confined space itself. They are also suitable for employees who have to work horizontally.
A davit arm is a much-needed machine in a number of situations and comes to be taken out on rental from our professional team. With insight into industry requirements, we can ensure that the machines you receive are up to par with where you need them. When you use our experts to guide you you can ensure a wonderful selection of solutions available to your business. Contact us right away to find out more about these ideal solutions.
---
---
---
---
Below you will also be able to download our most common written davit arm assembly procedure for 8ft-6inch reach Davit arm.
---
Download Procedure
---