We provide a comprehensive osha compliant certification program for Your Suspended Access and fall protection systems
We provide a comprehensive osha compliant certification program for Your Suspended Access and fall protection systems
---
ABOUT
Pro-Bel's Roof Anchor Certification Program will help guide building owners, managers and employers through compliance and certification of roof anchors. This certification is in respect to OSHA requirements for Rope Decent Systems (RDS) for window cleaning and fall protection; working safely at heights under OSHA's General Industry Walking-Working Surface and Fall Protection standard. As per OSHA's 2017 updates, building owners are required to identify, test, maintain and certify anchors for Rope Decent Systems (RDS) and Fall Protection.
The certification service is delivered by Pro-Bel's expert team of compliance specialists, professional engineers and experienced staff. Consultation begins by signing up for our annual inspection service and/or other services depending on the degree of compliance. This certification management program is already underway for those with current annual inspection and service agreements with us.
CONTACT US
You should get in touch with us to start the certification process when any, or a combination of the following occurs:
10 year recertification is coming due or is overdue
Engineer approved equipment detail only on site (no roof plan identifying anchor locations available)
Roof plan that is not approved by a professional engineer
Anchors or structure failed load testing and require corrective action
Anchors/equipment damaged and require repair/replacement
The previous 10 year recertification was completed with only testing and no drawing production; Typically done before OSHA standard for Rope Descent System (RDS) was released
No information is available on the anchor system and/or the building/structure is without anchors
Additional anchors are required for safety and function
---

THE CERTIFICATION PROCESS
​Certification is a combination of things. OSHA states anchors for Rope Descent Systems (RDS) must be identified, inspected, tested and maintained. Based on these criteria, the Pro-Bel Certification Process is as follows:
Engineered Roof Plans For Rope Descent Systems (RDS)
​Roof plans with an engineer's seal of approval (stamped, signed, and dated) are the main control documents certifying the system. At a minimum, they consist of a roof plan that identifies the location of the anchors, equipment sections detailing the structural attachment and material characteristics of the anchors and supporting structure. They also include important general and restrictive usage, inspection, testing and maintenance notes that workers (window cleaners) must read and understand prior to starting work. They also aid in the production of work plans prior to the start of a project.
Inspection
Per OSHA and most manufacturers, anchor inspections are required annually, at a minimum, and must be completed by a Qualified Person.
For more information about Inspections, visit our Inspections page.
Testing
Anchors for RDS are required by OSHA to be load tested. For specific information about these requirements, visit out Load Testing page.
Maintenance and Repair
Following the inspection, if deficiencies are noted, maintenance or repair is required to be completed by a Qualified Person (certified service technician). Once completed, a maintenance and repair report is prepared to document the scope of work completed and to deem if the anchor/s in question is/are considered acceptable for safe use. This report will be subsequent to the inspection reports and should be kept on site with the logbook.
Certification
Once above are completed, Certification that each anchor meets the requirements in 1910.27(b)(1)(i) is provided.
PARTIALLY CERTIFIED/ UNCERTIFIED ANCHOR
In general, this process of certification may take time, and needs to be taken in steps. However, if possible, during the certification process, specific control measures can be put in place to keep scheduled window cleaning on track even without full certification.
For more information, download the Pro-Bel Roof Anchor Certification Program Whitepaper below or give us a call!
---
Download Whitepaper
---
---
A quick glance at our current Inspections and Certification portfolio for Rope Descent Systems across the United States: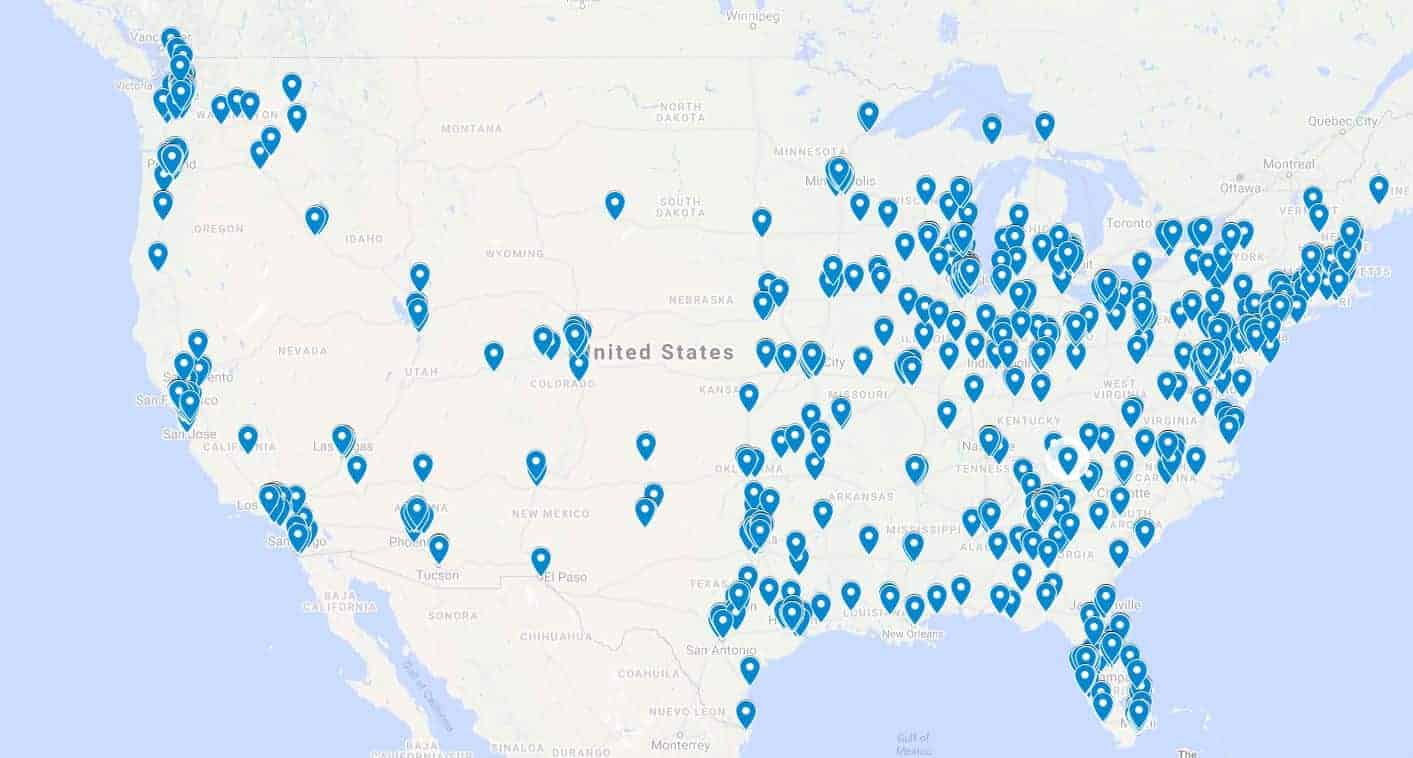 ---
FAQ
---
Pro-Bel goes by the stamping date on the roof anchor plan when defining the date for the 10 year re-certification. (i.e. If the original drawings were stamped October 4, 2008, the 10 year re-certification is due prior to October 4, 2018)