Pro-Bel monorail systems are often used to access difficult to reach or otherwise inaccessible exterior or interior glass areas. Think of them as a continuous anchor system. We often design a monorail solution in cases where putting equipment on the roof is either not possible or not preferred.
Monorail Components
Typically a Pro-Bel monorail system consists of an aluminum rail section which houses a manual or electrically powered traversing trolley. Monorails are generally used for platform work and monorail supports are typically secured to the building at 10'-0" to 12'-0" (3050 mm to 3658 mm) intervals. Additional supports are required at corner locations and with curved tracks. For a two person platform, four trolleys are required; two for the primary suspension (platform) and two for the workers' lifelines.
Trolley Types
Pro-Bel monorail systems incorporate various types of trolleys e.g. manual, manual chain drive, motorized, battery operated, and climbing. Rails, which can be straight or radiused,
may be left exposed or concealed in soffit or ceiling spaces. Whatever the application, the platform is slid along the monorail (manual systems). Curved rails are available with a 90 degree or 45 degree bend or circle configuration and require a 3-0" (915 mm) minimum radius. See a photo of what a double trolley looks like below.
---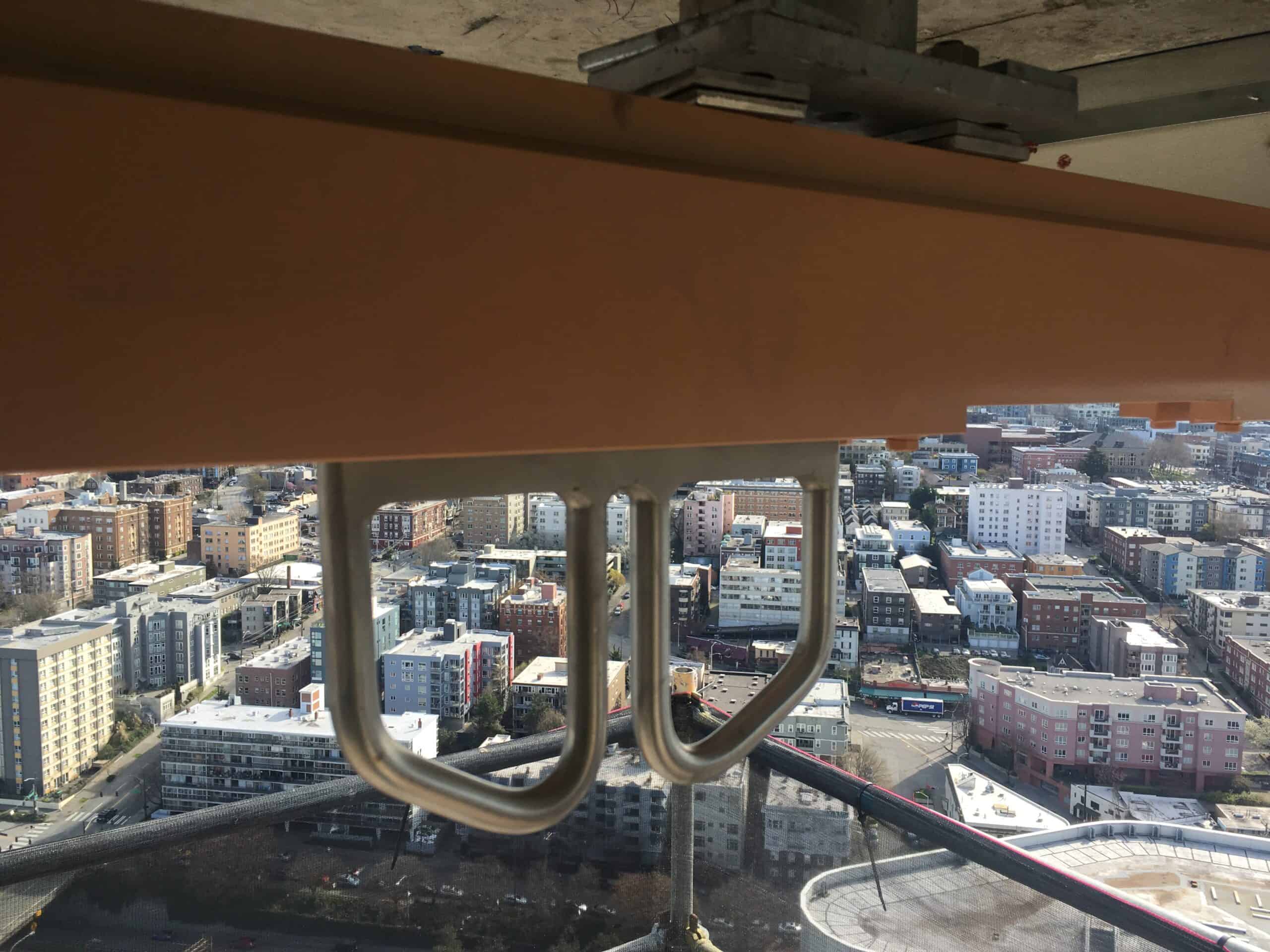 ---
How to Access
Typically, workers access monorails via a localized window, hatch, rigging sleeve or ladder. They then suspend their lines from the monorail and return to the first floor or lower level to ground rig their platform. One of the most overlooked items by design professionals is the provision for localized access to the monorail and fall protection for workers while en route.
USE
Monorails are deal for the underside of building overhangs, sloped glazing/skylighting, all types of atrium glass, domes, and similar applications. They are suitable to be used with a platform, single work cage or bosun's chair.
See image below of a Pro-Bel monorail being installed.
---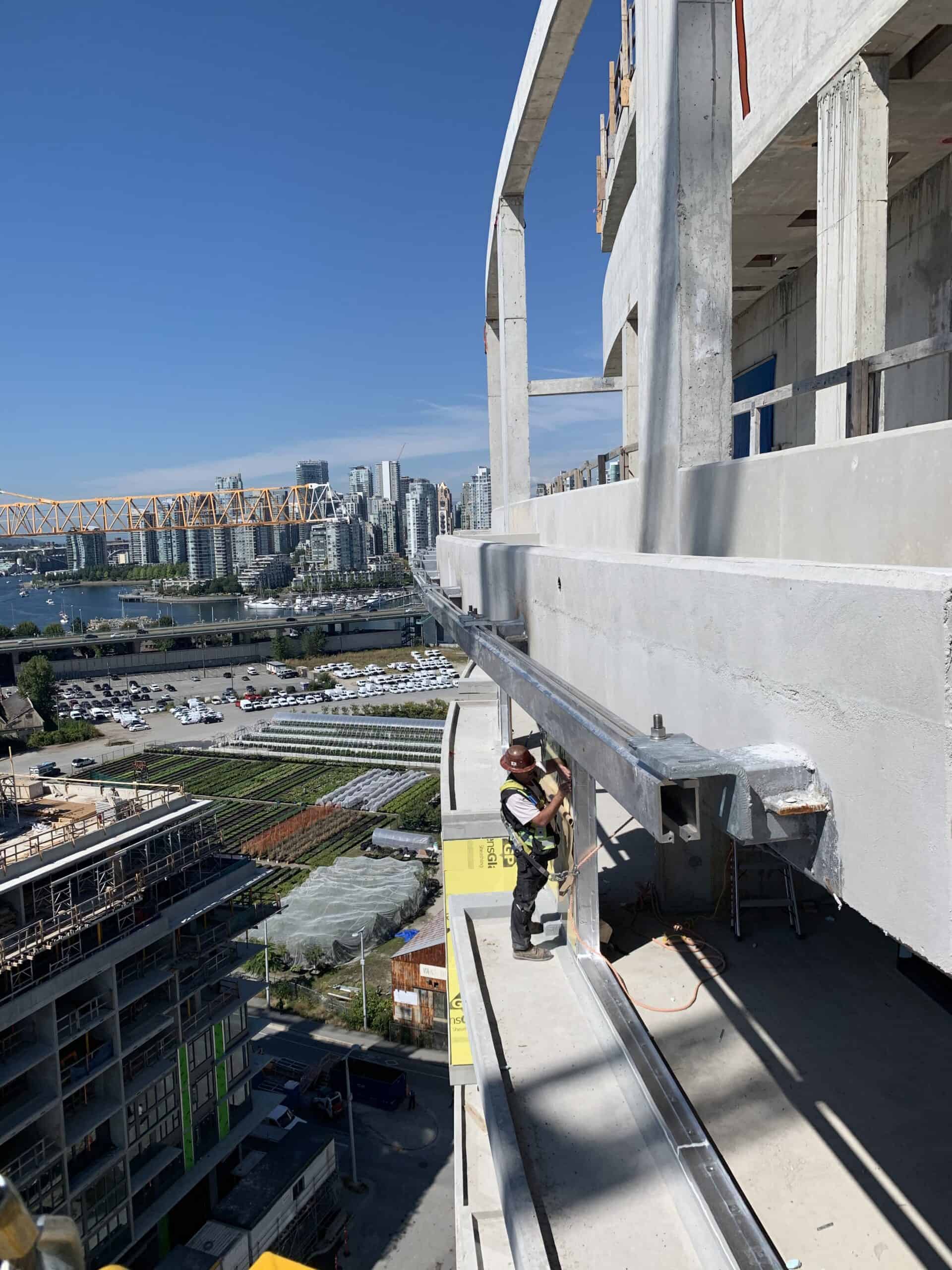 ---
Pro-Bel Monorails
---
---
---
More on the Blog