A common element in buildings today includes public terraces, which often have glass guardrails that are unable to bear the load of lines. In the case of non strucutral elements, one solution for suspended facade access is designing a more expensive davit system that provides clearance over the parapet. However, if we are involved early in the project, our designers can recommend alternative/ outside the box solutions that are lower in cost, such as the gap detail.
Gap Dimensions
In order for a safety and tie back anchor system to be designed on terraces , we often ask for a gap between the parapet and the guardrail at the terrace. The illustration below shows a common size that we ask for to ensure the lines can run under the glass and not hit it, creating an upturn. The workers' line is 15mm (5/8") in diameter and as long as the gap allows for the line to run under for use, various gap dimensions are acceptable.
---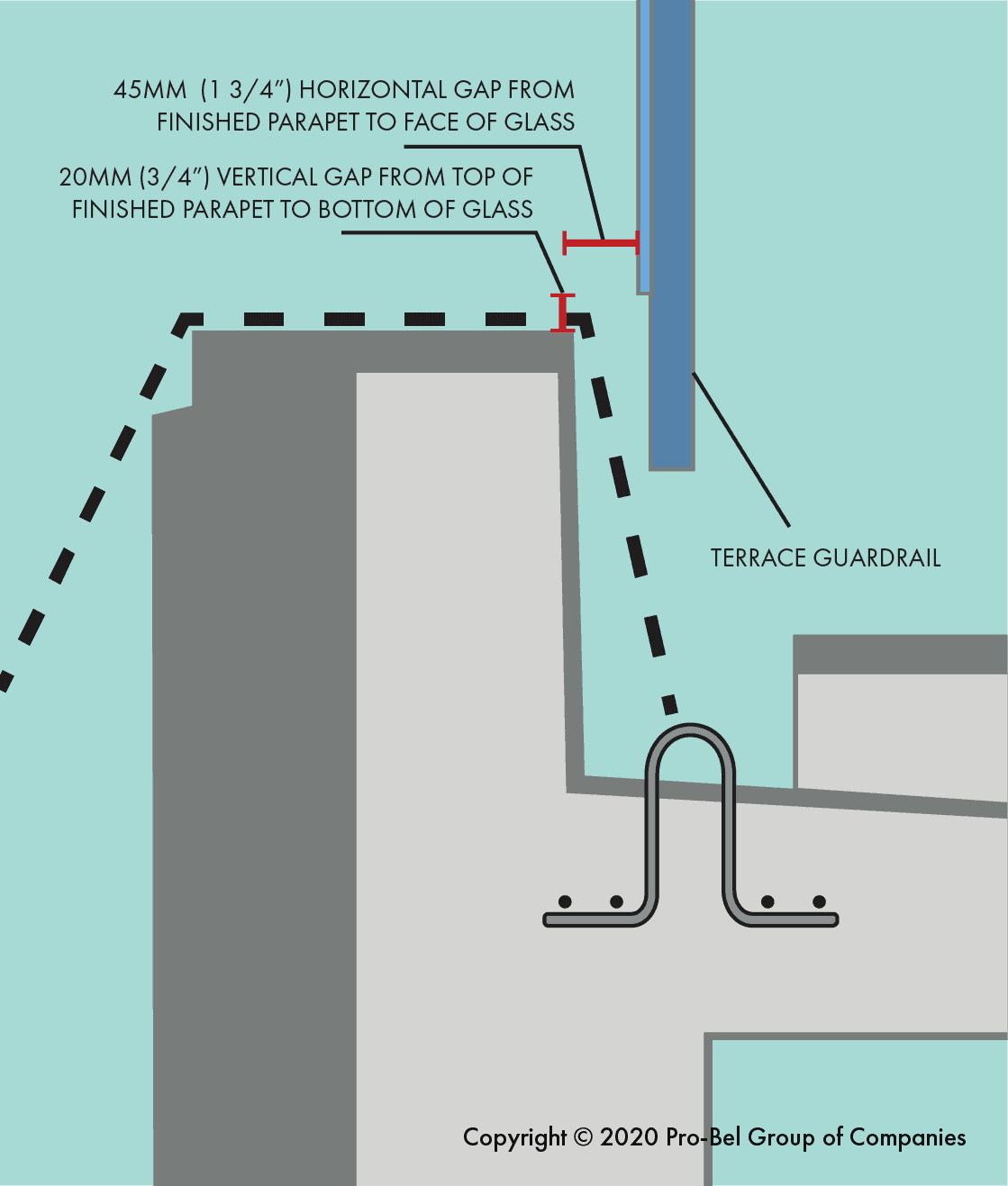 ---
As shown above, in order for the lines to run under the glass, we ask for a 45mm (1-3/4") horizontal gap from the finished parapet to the face of the glass. We also ask for a 20mm (3/4") vertical gap from the top of the finished parapet to the bottom of the glass. As mentioned above, these are our recommended measurements, however, anything that will allow the lines to safely run under the glass will be accepted.
It's important for architects to get in touch with us early on during the project to ensure there is enough time to add the gap detail, and other recommendations that our designers may make. Contact us here to get started! We've also made our gap detail available below for download:
---
Download Gap Detail
---
---
More on the Blog