Window Washing Equipment and Fall Protection System design is a highly specialized area. At Pro-Bel, we have a design process to ensure your system meets state/provincial and national regulations. Our Design Service is also FREE. Some highly complicated projects may require a fee, or if you'd like a more detailed design.
In order to begin designing your Fall Protection/Window Washing System, we require the following most up to date plans:
Architectural Plans including: roof plans, floor plans, elevations and wall sections
Structural Roof Plan
Mechanical Roof Plan
Sometimes additional drawings may be required if there are any unique building conditions present.
See an image below of what a typical design by Pro-Bel might look like.
---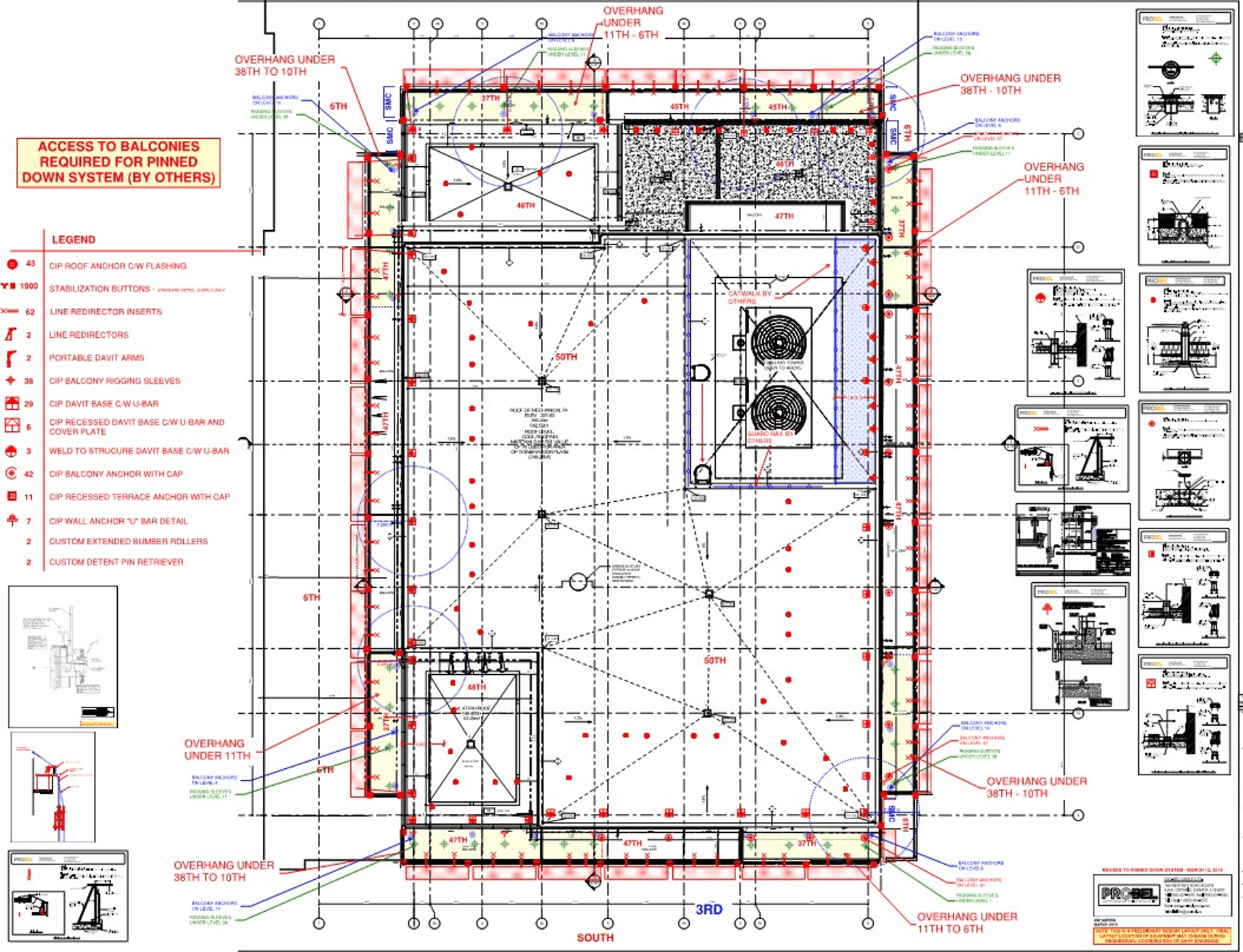 ---
Once we have the drawings, we begin our design process. Each system is different and made custom to fit the building's conditions. However, as a standard, our experts start with the simplest and most cost effective solution, which is our safety and tie back anchors system. If anchors are not sufficient to create safe and complete access to the façade, we move on to designing with davits, outriggers and other equipment. Pro-Bel engineers and manufactures a wide variety of equipment that can accommodate virtually any building condition. For example, rigging sleeves allow access through a roof, when going over the parapet is not an option (which can be the case for several reasons).
As mentioned above, there are various Codes and Standards related to window washing equipment and fall protection systems. ANSI-I14 is a leading standard in the USA while OSHA has several code requirements. Additionally there are special state regulations such as New York Code Rule 21 and CAL-OSHA. In Canada CSA Standards has very strict requirements relating to such equipment, and in addition to national standards, there are also regional requirements with their own regulations. For example, in Ontario we have the Ontario Ministry of Labor and British Columbia has WCB.
There are two common misconceptions related to the design of window washing equipment. The first is that there is a standardized system. It is important to understand that each building is different and requires an individual and unique approach to design. The second misconception is that a design must only meet the applicable Codes and Standards. While it is crucial that a design meet all codes and standards it is all important that the system work. It is not uncommon to see a design that meets code requirements but will not allow a contractor to perform their duties effectively. It is important that designers have an in depth knowledge of how building maintenance workers will use the equipment.
See an example of some of the fall protection and window washing systems Pro-Bel offers below. In the image, you'll see an example of an anchor system, outrigger system and davit system.
Contact us to see if your project is eligible for a free design or if you'd like more information.
---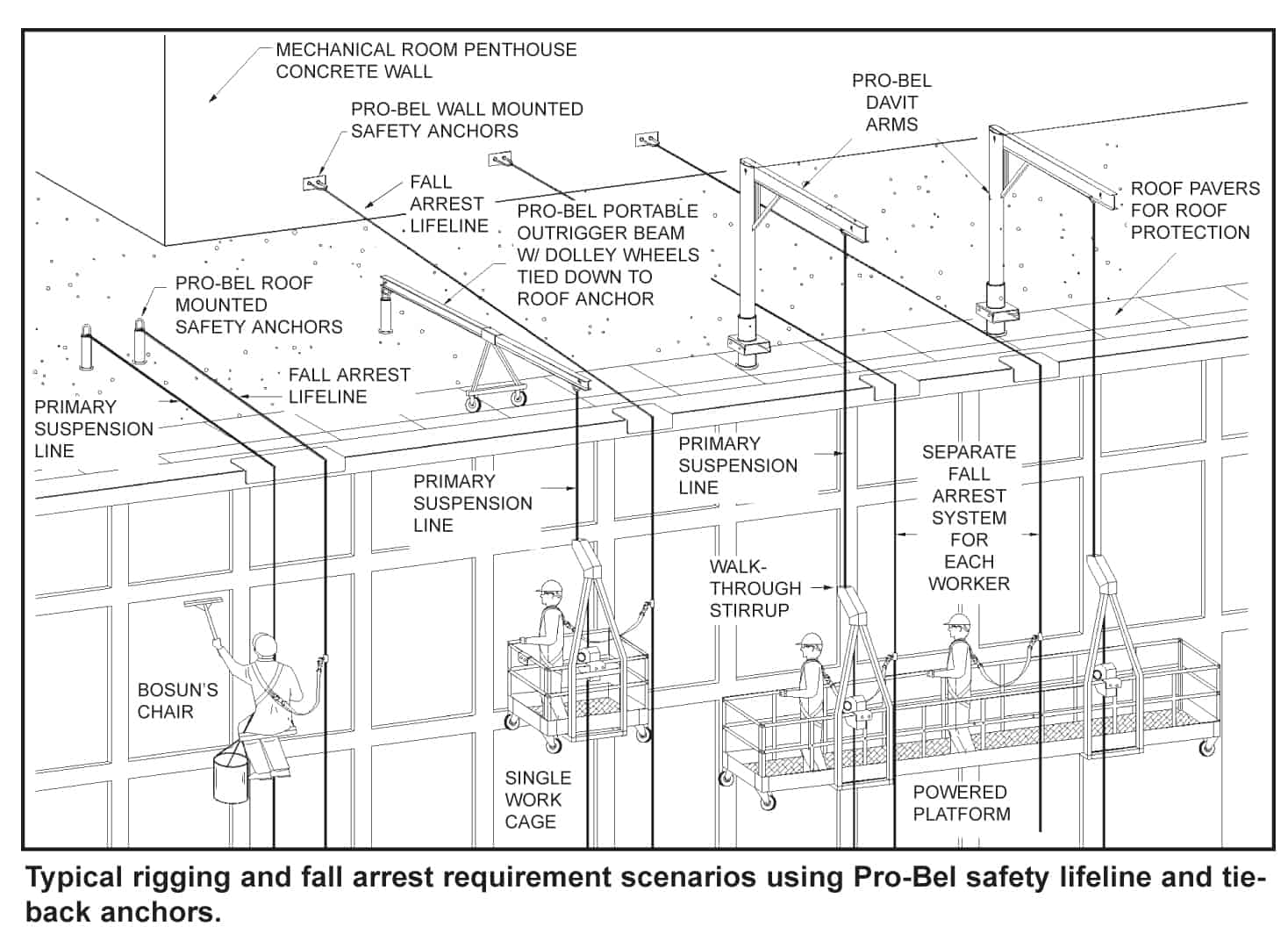 ---
Pro-Bel Equipment Brochures
---
---
---
More on the Blog